Arkansas Car Insurance (AR)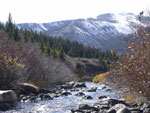 Insure4USA.com was created to help you find best Arkansas car insurance rates. We care about you, helping you find and choose the best auto insurance quote for you. Press on Start and get your quote online in 5 minutes.
The owner or operator of a vehicle must have minimum liability coverage:
- $25,000 per person for Bodily Injury;
- $50,000 per accident for Bodily Injury;
- $25,000 per accident for Property Damage;

Insurance required:
- Bodily injury liability;
- Property damage liability;
- Personal Injury Protection;
Proof of insurance required:
- At registration (YES)
- At time of accident (NO)
- At all times in vehicle (NO)
(I.I.I.) recommends you carry $100,000 of bodily injury protection per person and $300,000 per accident.