Nevada Car Insurance (NV)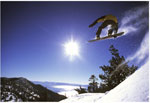 Online car insurance quotes help all Nevada residents save on their auto insurance quotes, wherever they may be staying from Las Vegas to Reno to Elko. Insure4USA.com help you find the best car insurance rates in Nevada from trust car insurance companies.
Suitable for all auto drivers, these Nevada online insurance options even suit the drivers having bad to moderate driving skills. Not only this, you can find the best auto insurance rates in case your policy has lapsed, you're getting the insurance done for the first time, or your license has been suspended or revoked.
In order to have a valid Nevada auto insurance policy, your vehicle needs to be registered under the Insurance Verification program or IVP of the Department of Motor Vehicles or DLC. This helps DLC to trace uninsured motorists whose registration can be cancelled and even your vehicle can be impounded.
Also, it is imperative for all motor vehicles currently registered, whether in use or not, to maintain a Nevada liability insurance during the entire registration period. It is also important for all motor vehicles owners to carry a Nevada Evidence of Insurance Card at all times in their vehicles. Not only this, if your insurance is dropped due to whatever reason you are required to get our coverage verified. If this is not done, a letter stating cancellation of coverage is issued to the vehicle owner after the motor registration is cancelled.
The owner or operator of a vehicle must have minimum liability coverage:
- $15,000 per person for Bodily Injury;
- $30,000 per accident for Bodily Injury;
- $10,000 per accident for Property Damage;
Insurance required:
- Bodily injury liability;
- Property damage liability;
Proof of insurance required:
- At registration (NO)
- At time of accident (YES)
- At all times in vehicle (YES)
(I.I.I.) recommends you carry $100,000 of bodily injury protection per person and $300,000 per accident.